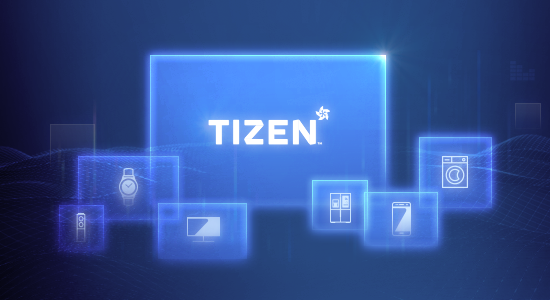 TIZEN is an open-source, standards-based software platform that supports multiple device categories, including smart TVs, wearable devices and other various home appliances.


Samsung Research works on optimizing Tizen for IoT environments with the aim of facilitating development and maintenance of various smart devices, as well as IoT applications and services. Tizen is a continually improving Linux based device platform architecture with core modules specifically designed for Tizen IoT.

We design and develop intelligent services and framework/APIs coupled with the cloud. In addition, we establish web solutions by enhancing the latest web technology and web engine optimization.

We are also devoted to enhancing Tizen's ecosystem by providing convenient development tools and operational environments. We have loaded Microsoft .NET Core to make it widely available to the community of application developers to develop their applications using C#, in addition to the traditional Web App (HTML/JS/CSS) and Native App (C-language). Furthermore, cross-platform application development is supported through the Xamarin environment.

We also focus on developing Tizen RT, which is a lightweight platform based on a Real-time Operating System(RTOS) technology in order to extend the device coverage of Tizen to low-end devices.