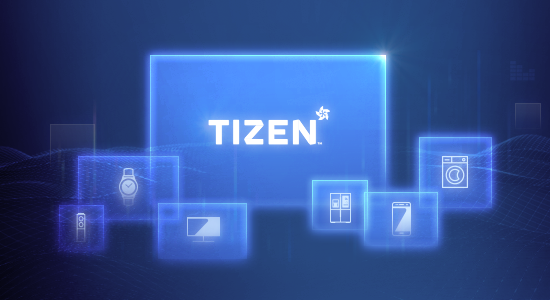 TIZEN, a software platform that supports smart devices as well as low end devices, has expanded its product line-up into TVs, smart watches and consumer electronics including refrigerators, robot vacuum cleaner, washing machine, etc., since the first version released in 2012.

As an IoT(Internet of Things) optimized platform, TIZEN is the most suitable for the improvement of a Linux based device platform architecture and core modules including system, graphics, and multimedia with the aim of facilitating the development of a variety of smart devices and IoT application, maintenance, and loading services.

We design and develop intelligent service architecture and framework/API coupled with cloud, and establishing open web service solution by enhancing the latest web service and web engine optimization.

We are providing development tools and operational environments for the platform to be applied to products. We have loaded .NET Core to make it available to develop Apps using C# other than Web App (HTML/JS/CSS) and Native App (C-language) for developers' convenience, and supported cross-platform development environment through Xamarin as well.

In addition, we develop Tizen RT, which is a lightweight platform based on RTOS(Real-time Operating System) technology in order to extend the device coverage of Tizen to low-end devices.